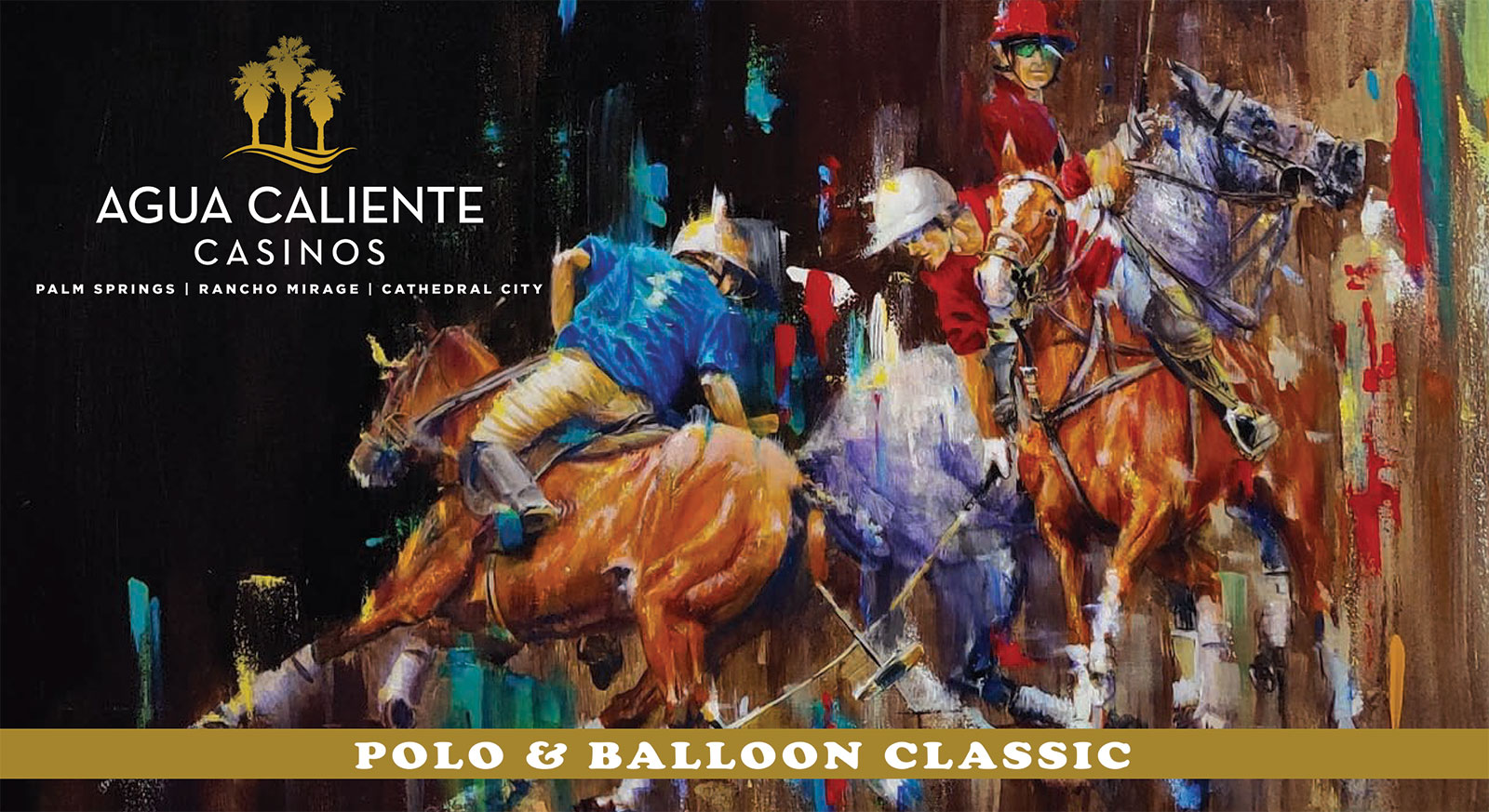 The Agua Caliente Casinos Polo & Balloon Classic will be the social event of the 2023 polo season.
Festivities include two pre-event cocktail parties.
On February 2, 2023, Agua Caliente Casino's "The Show" in Rancho Mirage will host a formal runway fashion show with the theme "What to Wear to Polo"
Whereas most fashion shows only feature one brand, attendees will be able to see three plus jewelry from El Paseo Jewelers. Guests will be treated to sixty model changes from Grayse and TBA. Cocktails and hors d'oeuvres will be served from 6:00 to 6:30 PM and fashion show will begin at 6:30 PM.
On February 3rd a Meet and Greet with the Polo Players" cocktail party
On February 4th, an exciting late afternoon polo match, hat contest, half-time money run, vendors and tethered Hot Air Balloon Rides at the Eldorado Polo Club, 50950 Madison, Indio
All inclusive tickets feature the two pre-event cocktail parties, fashion show, polo match and tether balloon rides for $100 or $1000 per table of ten for Clubhouse Seating (opportunity to purchase food and drinks) and $150 ($50 food & beverage )allowance(or $1500 per VIP for ten on Billionaire's Row ($500 food and beverage allowance)
Tickets go on sale October 1, 2022
The Agua Caliente Casinos Polo & Balloon Classic is sponsored by Agua Caliente Casinos and El Paseo Jewelers and Grayse.