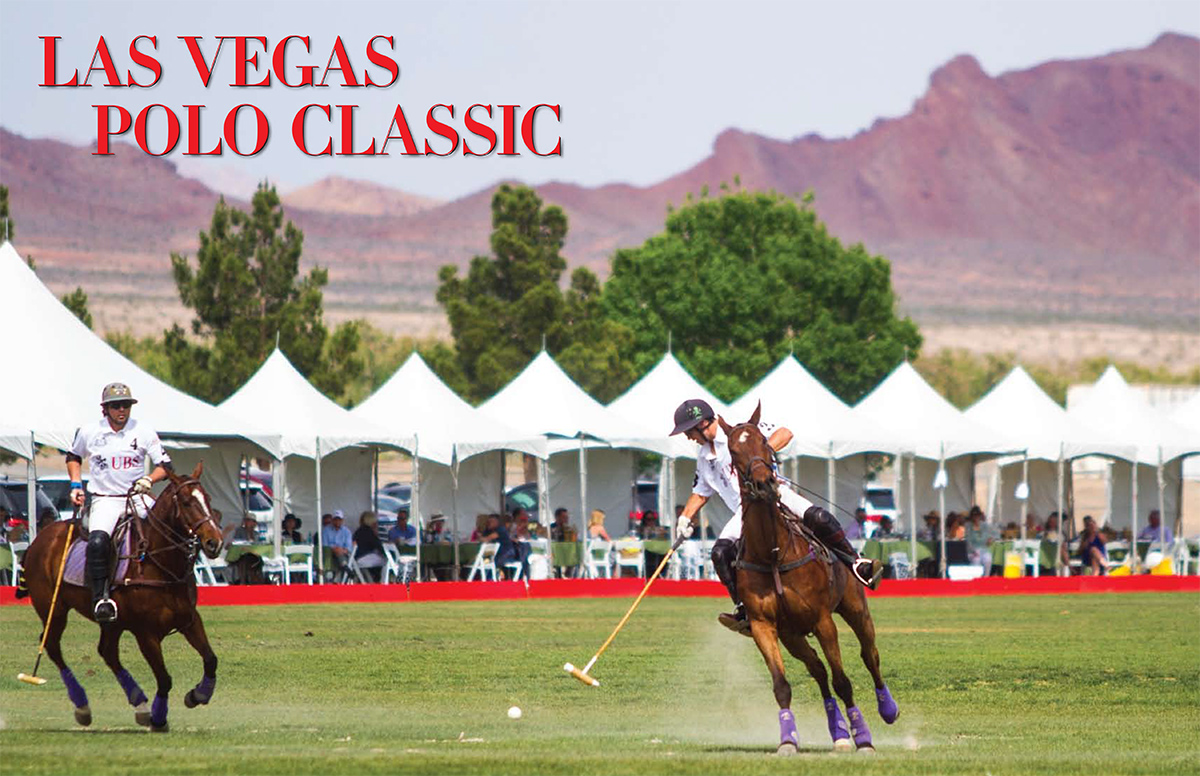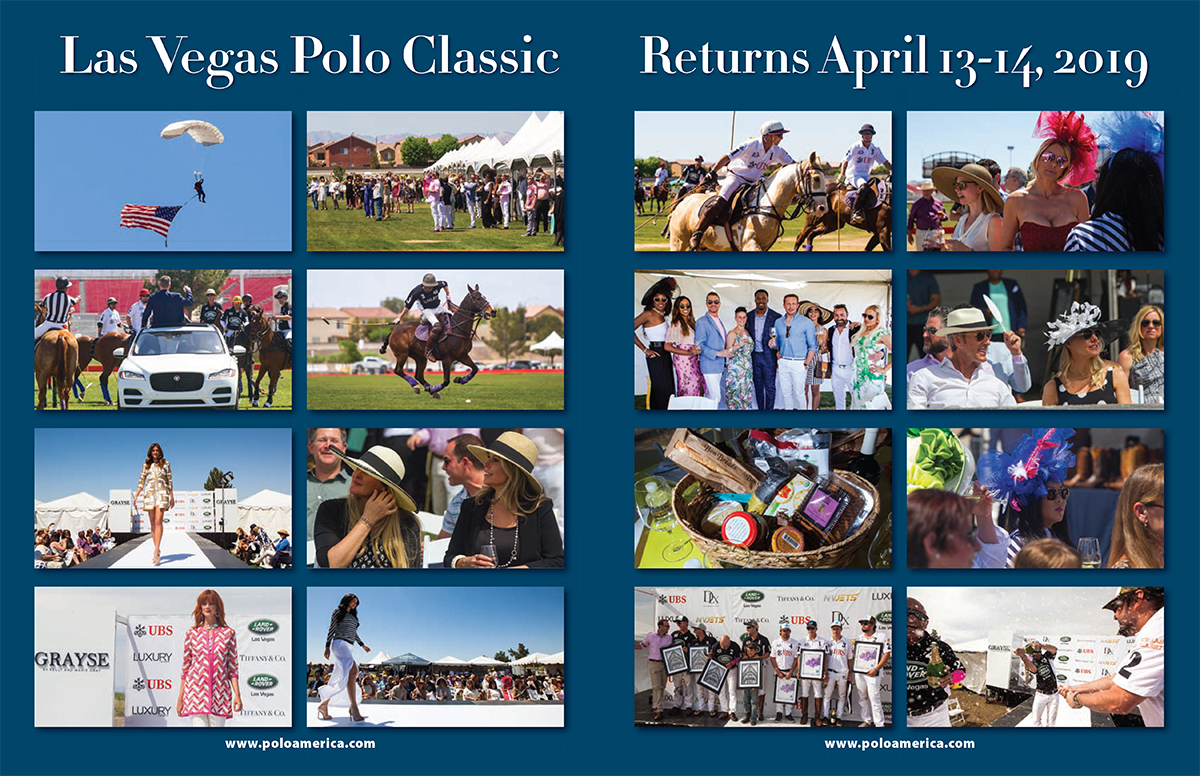 Las Vegas Polo Classic
The Las Vegas Polo Classic returns to Vegas on April 13 & 14, 2019. Once again the Star Nursery Field next to Sam Boyd Stadium (7000 East Russell Road) will be transformed into a polo field. As successful as our first year was, our Polo Classic this year will be incredible. The north side of the polo field will be filled with front row luxury VIP tailgating tents known as Billionaire's & Millionaire's Row. The tents this year will have a unique elegant interior complete with gourmet picnic baskets and wine. In the center of Millionaire's Row is the Polo Village that features sponsor boutiques and displays. Attendees will have the opportunity to purchase anything from a new Range Rover to jewelry and watches to private jets or a new wardrobe. Fashion is a major part of polo, from the attendee's attire to the formal runway show that will be hosted each day. A new addition this year is the south side umbrella tables. Dozens upon dozens of colorful umbrella tables will offer field side seating. The polo matches will be open to another 1000 attendees.
Festivities also include the traditional champagne half-time divot stomp, hat contest, best-dressed couple contest and much more.
To celebrate Polo America's 30th Anniversary we are adding elements this year that attendees will be talking about for years. An example is the Balloon Glow after the polo match. The polo field will be lined with hot air balloons at dusk. As the balloon hit their burners after dark they will create an incredible light show. It is like walking through a field of seven story fireflies
Polo America is inviting high-profile polo teams to compete. The polo players and horses will provide edge-of-your-seat excitement. Attendees will be pampered with two days of polo, fashion, balloons, gourmet food and drinks.
Polo Tickets
Umbrella Table Seating $50. / Millionaire's Row Tickets: Sold in increments of four $500 / Millionaire Row Table seats ten people $1000 / Billionaire's Row Table $1500 seats ten people
The Las Vegas Polo Classic is sponsored by UBS Financial Services, Land Rover Las Vegas, Watches of Switzerland, Synergy Sotheby's International Realty and Luxury Las Vegas.
---
Purchase tickets »
Agenda for Saturday & Sunday (April 13 & 14)
4:00 PM – Gates Open
4:00 to 8:30 PM Polo Village
4:30 PM – Polo Game
5:15 PM – Runway Show in Polo Village
6:15 PM – Trophy Presentation
6:15 to 7:00 PM – Champagne and Dessert in Polo Village
7:15 PM – Balloon Glow
8:30 PM – Gates Close
Star Nursery Field
7000 E Russell Road
Las Vegas, NV
For sponsorship information contact Randy Russell at (760) 668-6093 or randy@poloamerica.com.
---
---
Purchase tickets »