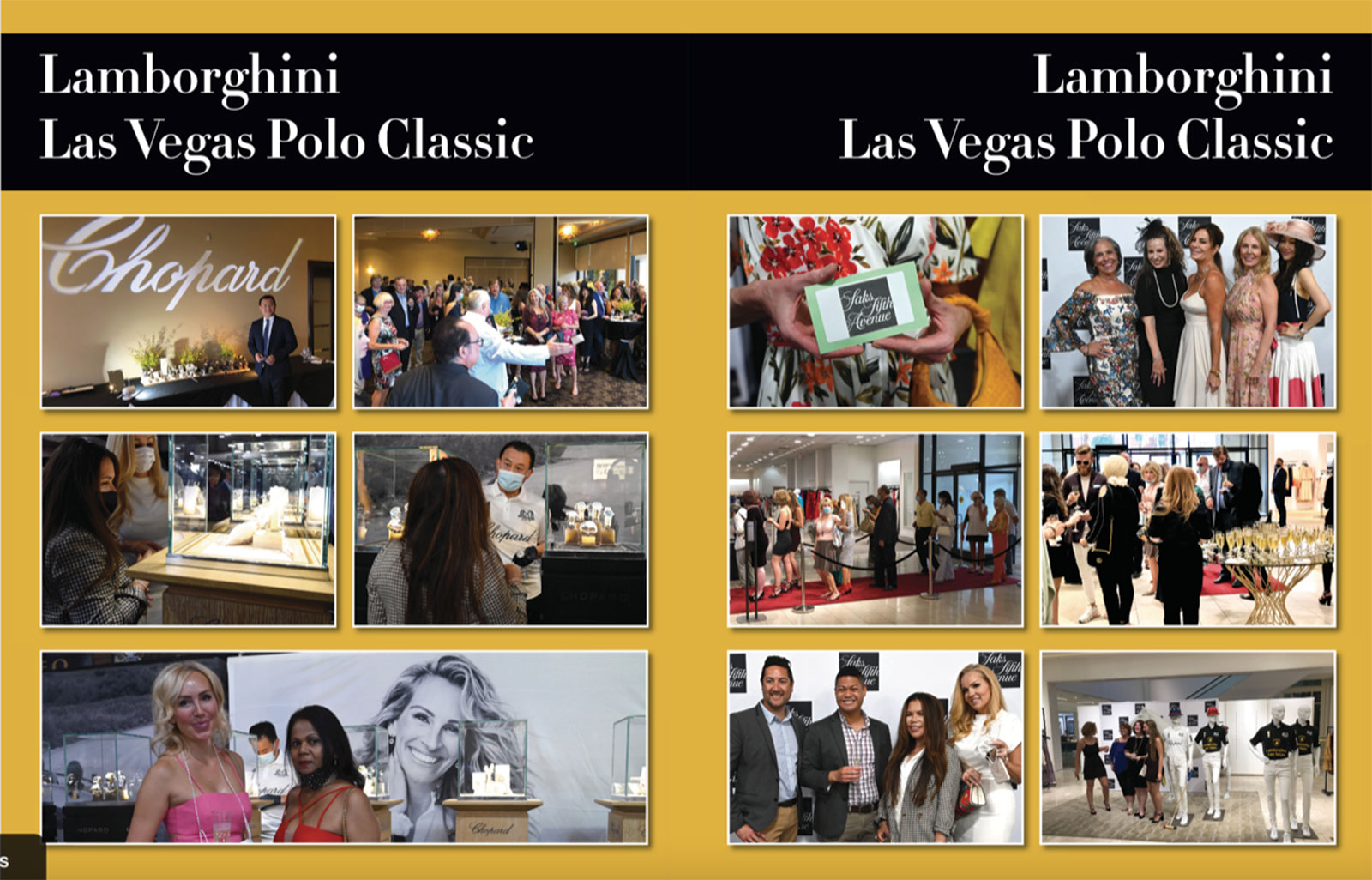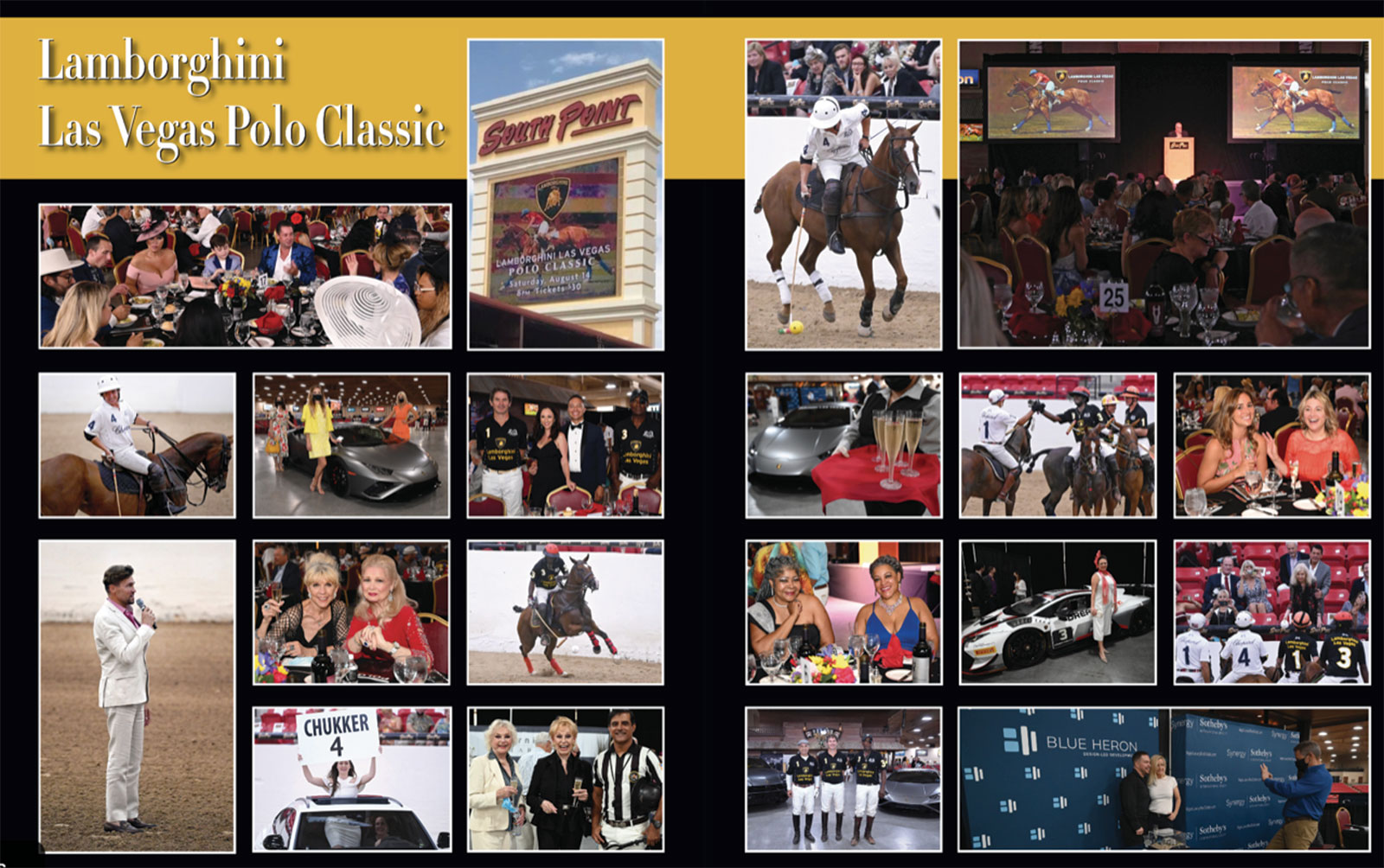 Polo America's annual Lamborghini Las Vegas Polo Classic extravaganza will be held on May 12 & 13, 2023 at South Point Casino and Equestrian Center. It is the perfect venue to entertain your clients and friends and create a memorable experience. The Lamborghini Las Vegas Polo Classic will be two days of cocktail parties, jewelry, fashion, exotic cars, golf cart polo, food, drinks and an incredible arena polo match featuring two professional polo teams.
On May 12th attendees will enjoy a wine reception at a Blue Heron home in MacDonald Highlands. Attendees will be able to mingle with the polo players and explore this incredible 9500 square foot home selling for $14,500,000.
On May 13th attendees will have the opportunity to play golf cart polo prior to the open bar cocktail reception. As guests enjoy a libation they can shop for a new Lamborghini, watches, fashion and more. During the formal dinner, between the entree and dessert there will be a Lamborghini Runway Show. A specially designed runway around the tables will be allow ten Lamborghinis to drive through the tables. To cap off the evening is an exciting polo match with some of the best professional polo players we've ever had.
May 12, 2023
MacDonald Highlands, 681 Dragon Peak Road, Henderson
6:00 to 8:00 PM Wine reception to Meet the Polo Players at a 10,000 square foot Blue Heron home
Cocktail attire
May 13, 2023
South Point Priefert Pavilion, 9777 Las Vegas Blvd South, Las Vegas
Denim and Diamonds Evening
5:30-6:30 PM Golf Cart Polo
6:00 – 7:00 PM Open Bar / Informal modeling
7:15 PM Formal Dinner
8:00 PM Lamborghini Runway Show
8:30 PM Polo Match
Tickets are $200 per person or $2000 for a table of ten.
Sponsored by
SOLD OUT
Site for May 12th Cocktail Party to Meet the Polo Players (681 Dragon Peak, Henderson)