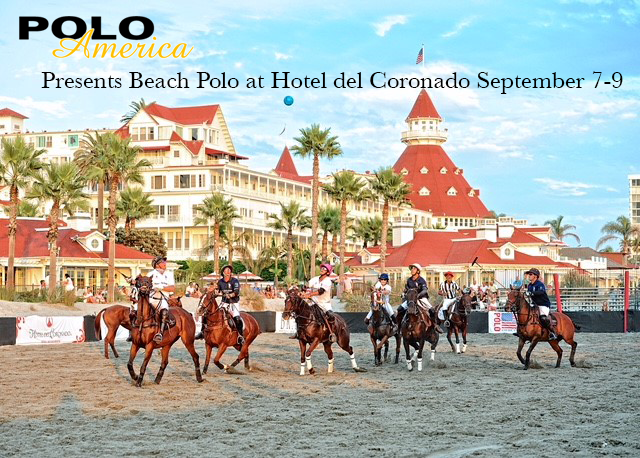 Beach Polo at Hotel del Coronado
Beach Polo returns to Hotel del Coronado Sept. 7-9. Fans once again will see 12 polo players and 50 horses compete on Hotel Del's private beach. The sport of kings could not have chosen a more picturesque venue, with the iconic hotel on one side and blue ocean on the other.
Beach Polo at Hotel del Coronado is the event to attend in September. Those who enjoy fine dining are and a party atmosphere are in for a special treat. The backdrop is right out Jay Gatsby's playbook. The event begins Friday evening (Sept. 7) as the 10,000-square-foot-VIP tent transforms into a giant cocktail lounge. The front row is designated Millionaire's Row. Twelve luxurious boxes feature white leather furniture with seating for 10. A  fashion contest also will be held, and prizes will be given for Best Dressed Man, Best Dressed Woman and Best Dressed Couple. Men are encouraged to wear a white tuxedo/dinner jacket, a black tie and colorful surfer shorts.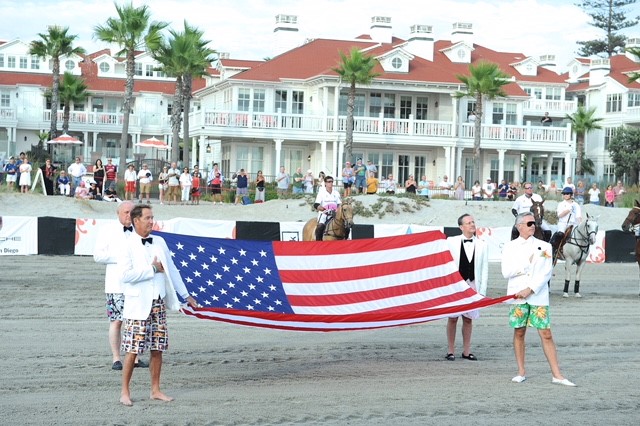 On Saturday and Sunday (Sept. 8 and 9) guests can choose a box in Millionaire's Row, a Gold VIP table or a combination of both. Gold VIP seating is on the front row of the second terrace in the VIP Tent. Ticket holders are treated to a formal 3-course luncheon and wine provided by Hotel del Coronado. Grayse will have informal modeling during lunch each day. Catering options in Millionaire's Row boxes will offer guests an array of culinary delights.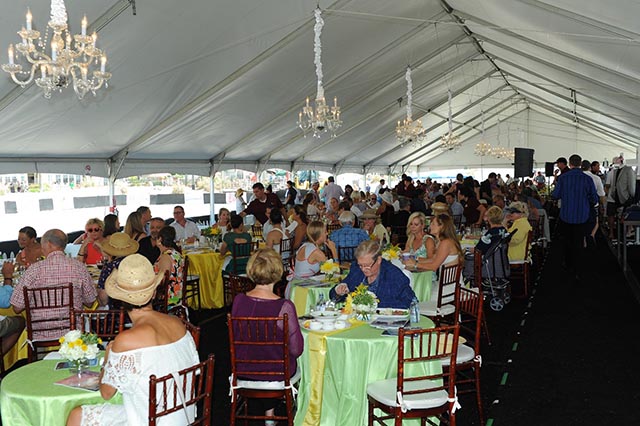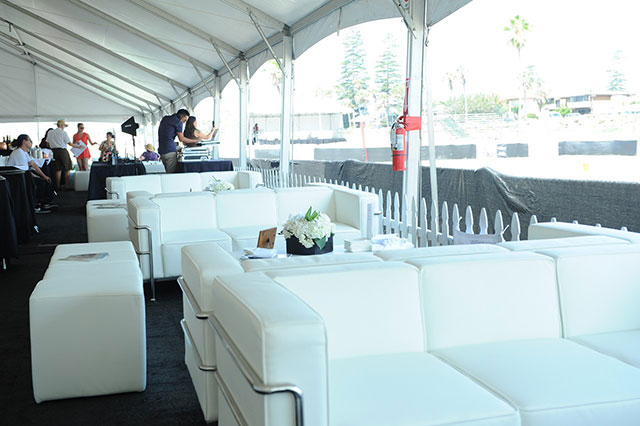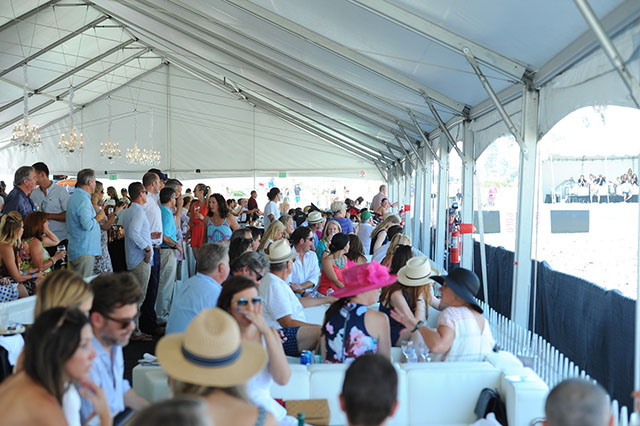 On Sunday (Sept. 9), hats take center stage as spectators compete for Most Elegant, Most Original and Most  Humorous.
Polo Tickets
Silver Tickets: $100 and $125 | Millionaire's Row: $200 | Gold Tickets: $250| Gold Tables: $2,500 | Millionaire's Row Boxes $2,000 with 20 complimentary drink tickets.
Million Dollar Road Rally
Polo America also will offer 100 attendees an opportunity to participate in the Porsche Million Dollar Road Rally. Each participant on a team of 3 is required to drive a 2018 Porsche and accomplish three tasks. Winners announced each day will receive passes to the new Porsche Experience in Los Angeles.
Polo Lessons
Guests who want to do more than watch the game are invited to sign up for private polo lessons on Friday, Saturday and Sunday. Children 13 and older are welcome. Horse, mallet and helmet are provided. Friday sessions are from 11 a.m. to 2 p.m.; Saturday from 7:30 to 10:30 a.m.; and Sunday from 7:30 to 10:30 a.m. Call (818) 558-POLO for lessons.
Polo Village
Shopping is available inside Polo Village on the 3rd terrace of the VIP tent. Luxurious name brands include Porsche San Diego, Silver Seas Yachts, Grayse, and Brady's Men's Wear.
---
"The sport of polo is unique in that it's not only played on grass, but it is also played in arenas, in the snow and on the beach. We sponsored the Polo America Beach Polo Cup because we're the official global brand of the USPA, and together we embrace every face of the game. When consumers walk into one of our 750 stores in 135 countries, they aren't just buying a piece of apparel, they are buying a piece of the sport." — Matthew McCartin, SVP Global Marketing
"It was fantastic to see beach polo played with the stunning backdrop of the iconic Hotel Del Coronado. What an unbelievable weekend horses, Porsches, world-class polo players and amazing people who came together to benefit Rady Children's Hospital. Can't wait until next year." — Shawn Evan, General Manager of Porsche San Diego
"The Hotel del Coronado was an amazing venue and Grayse by Kelly & Marie Gray were thrilled to part of this historic beach polo event." — Grayse
Platinum Sponsors

Gold Sponsors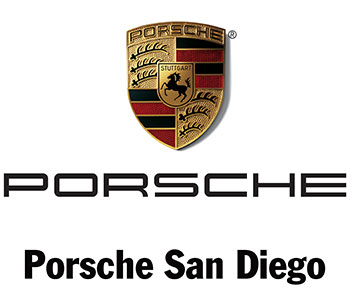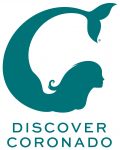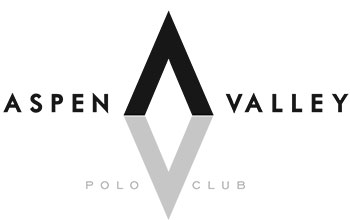 ---
Ticket & Hotel Information
Purchase tickets »
---
Sponsorship
For sponsorship information please contact Randy Russell at (760) 668-6093 or randy@poloamerica.com.
SaveSave
SaveSave